Locate And Fix Foundation Water Leaks Near Carrollton
Fixing Water Leaks under your Carrollton Home's Foundation
Causes of Water Line Breaks
Excessive water pressure can burst pipes. If the water pressure being delivered by the city of Carrollton is too high, it can lead to premature leaks. Staggs Plumbing will check and resolve this issue. It is important to use a professionally licensed plumber to inspect your home's plumbing.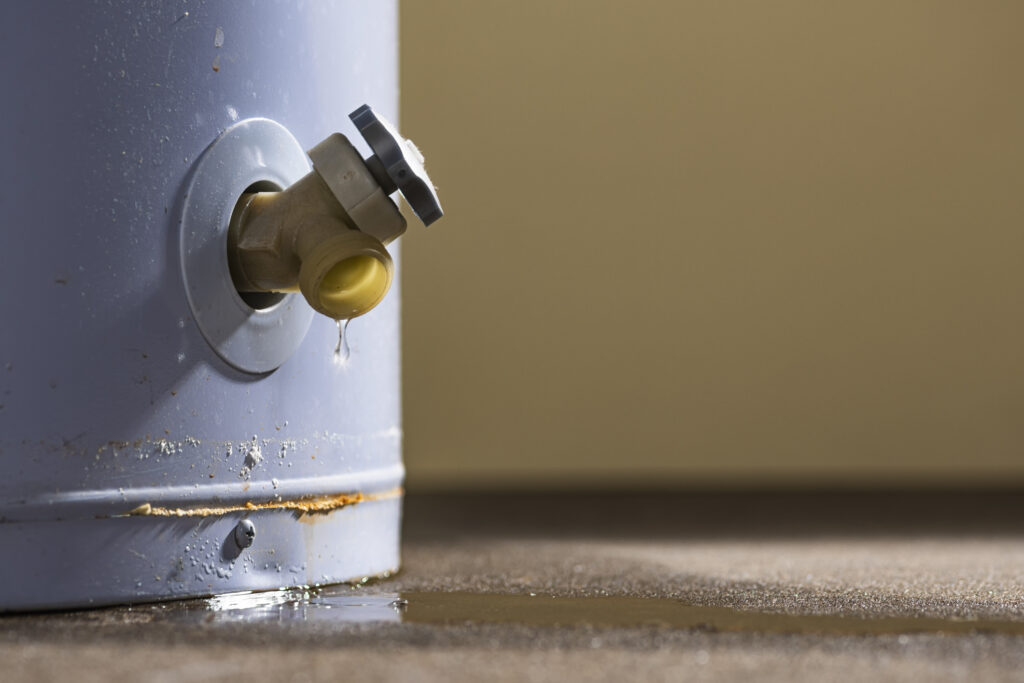 While many Carrollton homes were built with cast iron or copper pipes, these can develop issues over time. Copper pipes installed in the soil under your home can be prone to corrosion from the moisture in the soil. Staggs Plumbing recommends using PVC based pipes.
2015 saw an all-time rainfall record for Carrollton, the soil under your home might have become super saturated and in danger of excessive expansion, opening the possibility for burst pipes. Conversely, when we experience long and hot summer months here in north Texas, the soil shrinks as water evaporates. You could help prevent this by regularly soaking the soil with a cheap garden hose or a soaker hose available from your local home improvement store.
Water pipes run under and through a home's concrete foundation. Pipes can over time develop pin hole leaks caused by the friction with the home's concrete foundation. Since concrete is porous, the water could create some serious damage. Call the professionals at Staggs Plumbing to help!
Fixing the Slab Leak
Fixing a leak in the pipe under the slab can be done by digging through the concrete slab or by digging tunnels under the foundation itself. This process is completed very carefully to ensure the best results.
Preventing Water Leaks Under the House
Slab leaks waste water, which increases your Carrollton utilities bill. Unexplained spikes could be an early warning sign. All the wasted water from a slab leak ends up within your home's foundation. Cleaning this mess is costly for most cases.
Slab leaks can cause mold and mildew which can be hazardous to your health. Living in a house that hazardous is unsafe. Call Staggs plumbing immediately if any of these warning signs are present.
A homeowner should know the warning signs and be proactive to take care of their abode. A slab leak could be financially detrimental. If left unchecked, a slab leak will cause tens of thousands of dollars of repairs to your walls and roof, not to mention being a potential health hazard.
If you are selling your home, a slab leak detected by the inspector will knock off thousands of dollars in value. Home maintenance is essential to prevent losing out on thousands more dollars if you ever wish to sell.
An informed homeowner could potentially save money when paying attention to early slab leak warning signs. Check the leak detection indicator at your water meter. If it moves (even very slowly) when all faucets, sprinklers and appliances are off, you may have a water leak. You can learn how to turn off the water in your home with a little research online.
Cost to repair a Slab Leak
Most of the time, your homeowner's insurance policy will cover the costs of locating and accessing the water leak, but not the actual repair itself. If your policy has a deductible, you will have to pay that along with the cost to repair the water line. Those charges normally run between $200 and $500.
It's always a good idea to check to see if your policy covers slab leaks. When (not if) it happens, you'll be glad of the extra coverage and peace of mind.